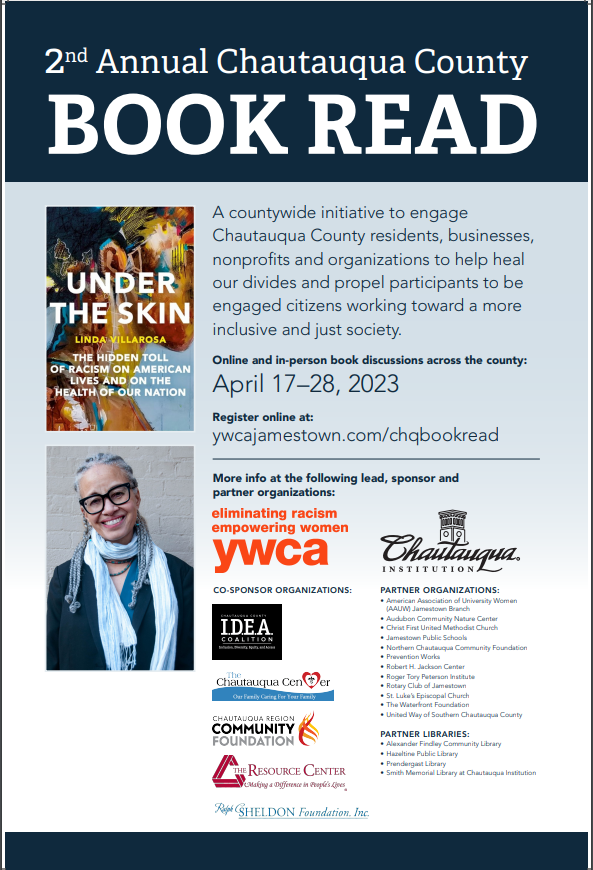 The YWCA of Jamestown and Chautauqua Institution are pleased to
announce the second year of the county-wide initiative – The
Chautauqua County Book Read. We invite all Chautauqua County
residents to participate in this book read. We have selected "Under
the Skin: The Hidden Toll of Racism on American Lives and on the
Health of Our Nation" by Linda Villarosa  as our common read book.
The purpose of this shared book read is to engage Chautauqua County
residents, businesses, nonprofits and organizations to help heal our
divides and propel participants to be engaged citizens working
towards a more inclusive and just society.
Online and in-person book discussions across the county:
April 17–28, 2023
Register online at:
ywcajamestown.com/chqbookread